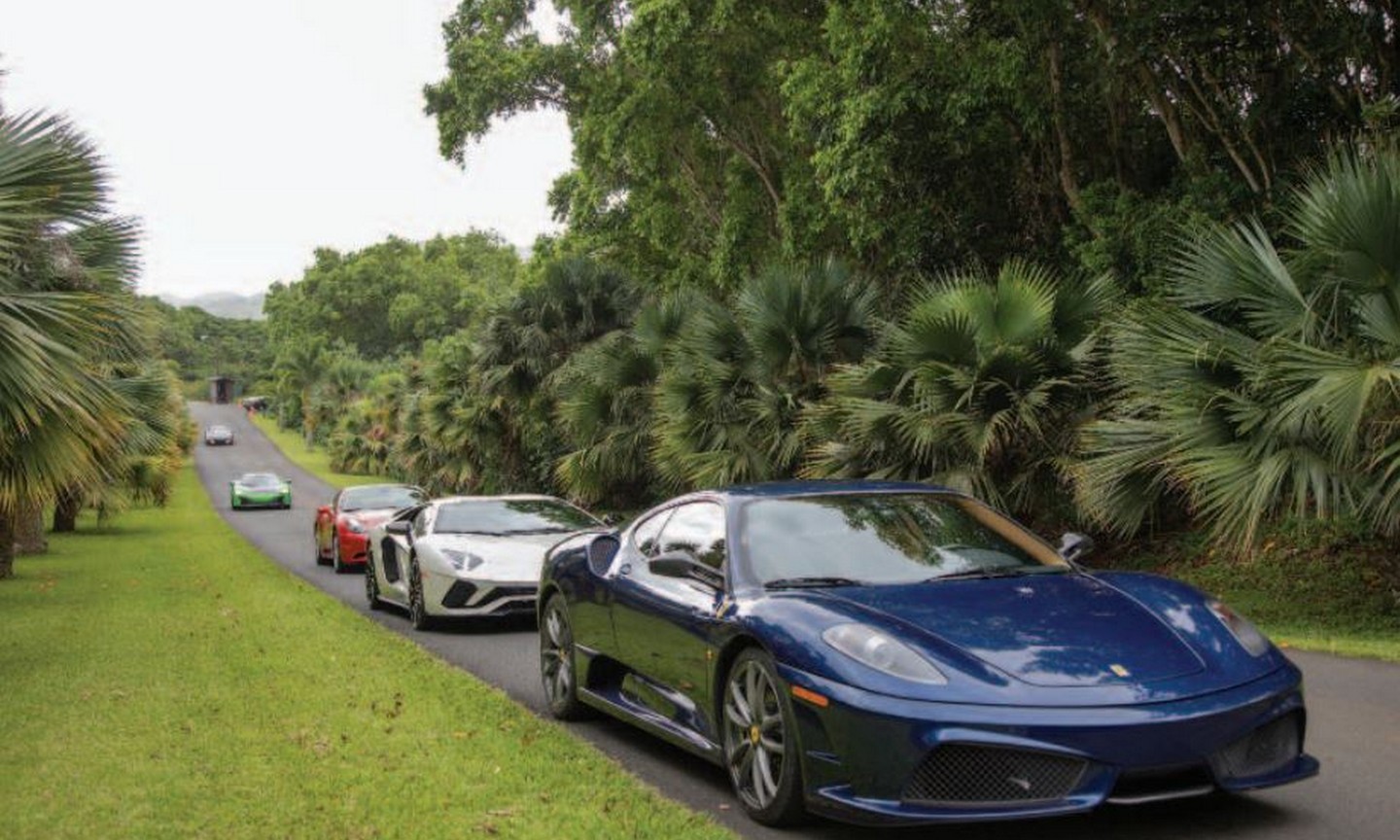 Some of the most beautiful drives in the world are right here on our island, made even more beautiful by the addition of exotic Ferrari works of art on four wheels. The local chapter of the Ferrari Club of America made its monthly tour around the island from Kaneohe to Turtle Bay.
The day's rain couldn't stop these die-hard enthusiasts from joining the pre-drive Scout the Route. The chapter's president was on a mission to find new and unexplored territory for the group's rides. Using the wonder of modern technology (Google Maps), the group explored the valley-communities along the Koolau mountain range. The exploration revealed mansion estates and taro patches, taking in the beauty of the island we call home.
The group stopped for lunch at Lei Lei's in Turtle Bay, enjoying the finely manicured landscape of the golf course and the expertly prepared dishes from the kitchen. The scouting trip ended with a climb up Pupukea Road to the top of the mountain for a breathtaking view.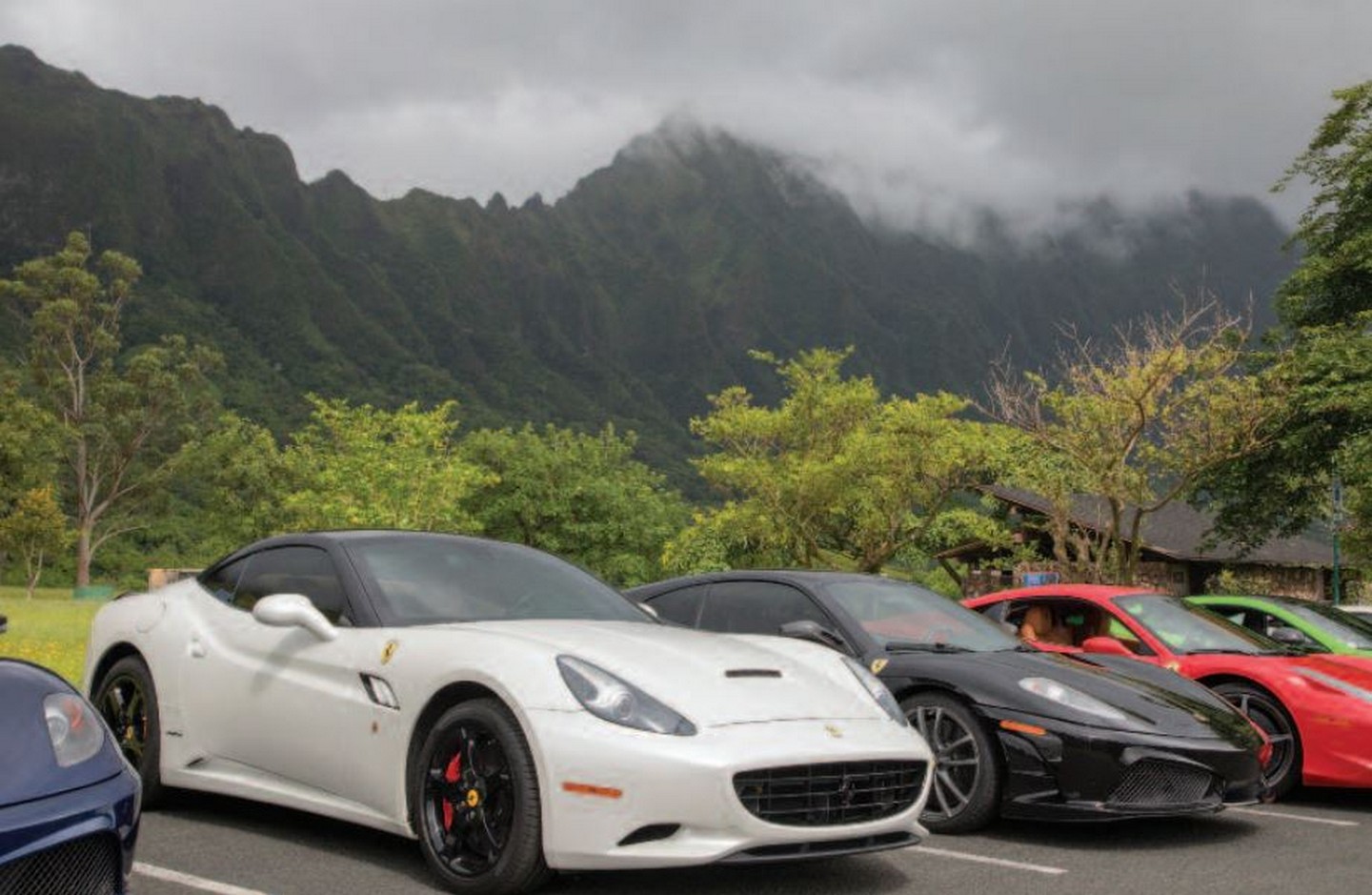 More exotics made it out for the official drive a few days later, including Ferrari, McLaren, and Lamborghini models. The full route included scenic Windward communities:
Haiku Village
Valley of the Temples
Ahuimanu
Kahaluu
Waiahole
Kualoa Regional Park
Laie
The drive offered beautiful sights and spectacular views, and it ended with winding high-speed curves on Highways 803, 801, and 99.
If you'd like to join the Hawaii Chapter of The Ferrari Club of America on their next adventure, send an email to FCA.SW.Hawaii@gmail.com and ask to sign up for the newsletter.