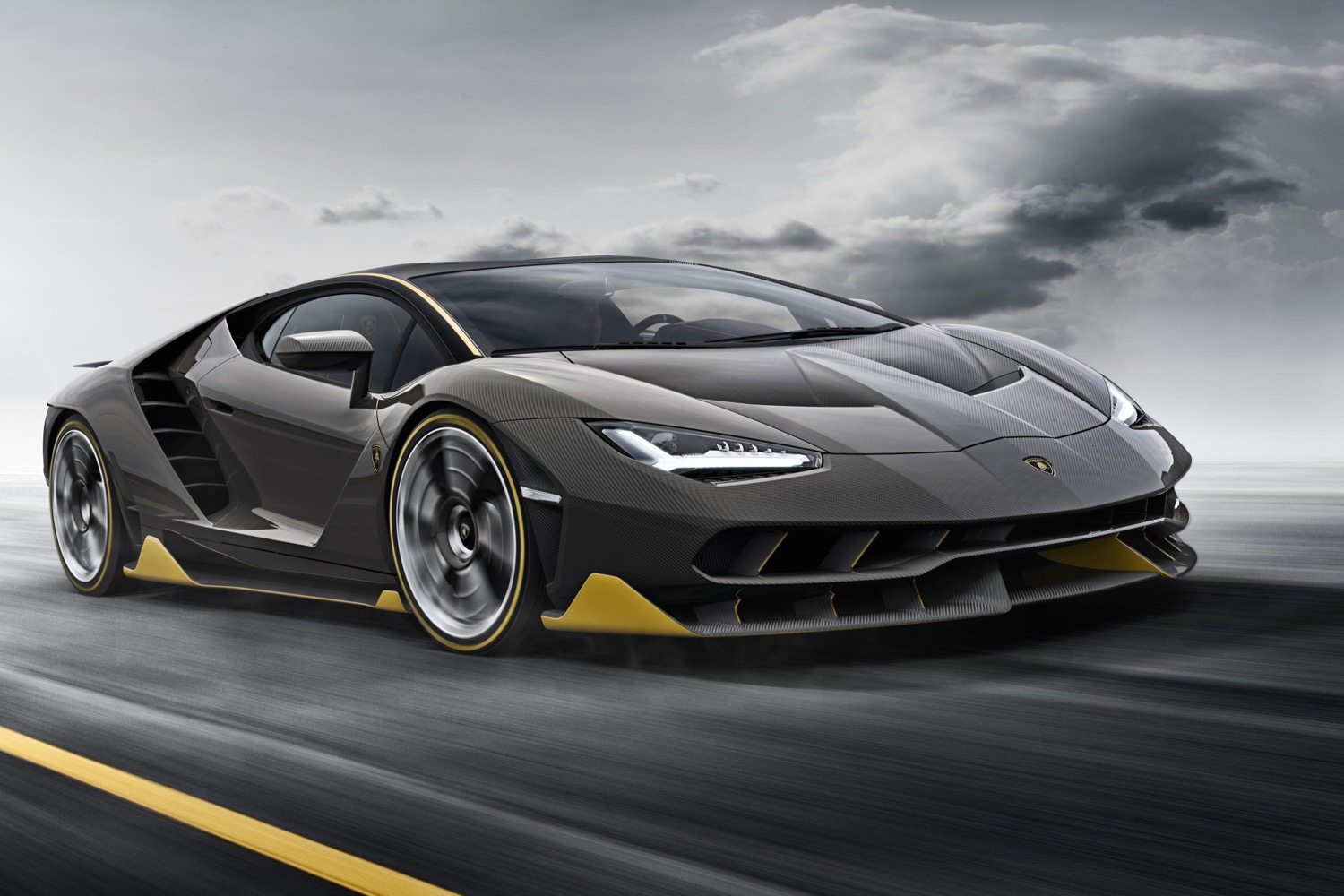 Buon compleanno, Ferruccio Lamborghini!
Every Lamborghini is special, but the Centenario is more special than most. This limited-edition model was built to celebrate what would have been the 100th birthday of company founder Ferruccio Lamborghini. It's the most powerful, most extreme road car Lamborghini has ever built, making the Centenario a fitting tribute indeed.
Performance
In order to properly honor its founder, Lamborghini wanted the Centenario to be the most extreme road car in its history. It succeeded on that count, creating a supercar that stands out even among Lamborghini's "normal" offerings.
The Centenario uses a 6.5-liter V12 based on the engine in the current Aventador. It produces a staggering 770 horsepower, making the Centenario Lamborghini's most powerful production car to date. In addition to upping the power, Lamborghini also raised the rev limiter from 8,350 rpm to a screaming 8,600 rpm.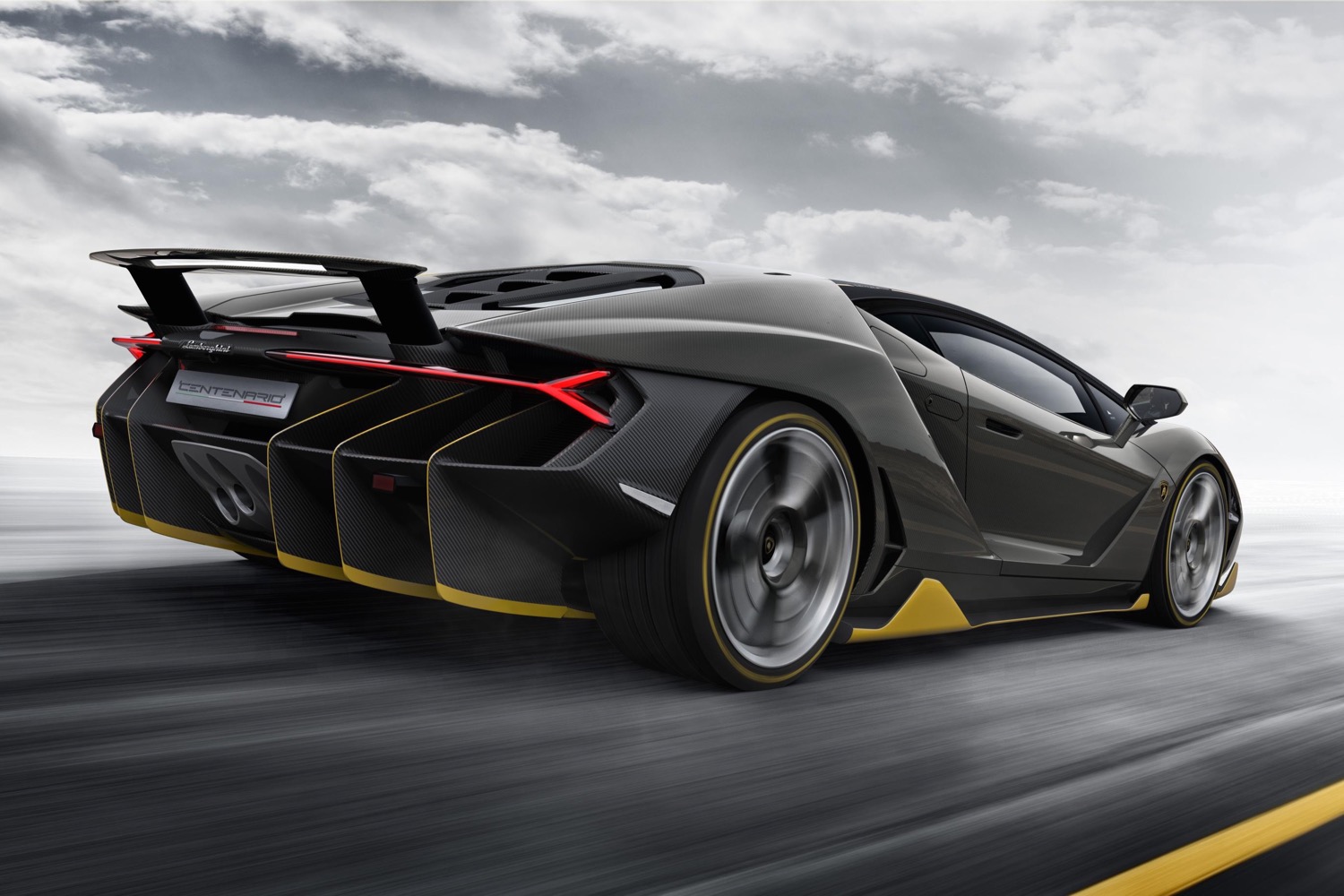 The result is 0 to 62 mph in just 2.8 seconds, 0 to 186 mph in 23.5 seconds, and a top speed in excess of 217 mph. On the flip side, the Centenario will brake to a stop from 62 mph in 98 feet, and from 186 mph in 951 feet. That's good to know, given the speeds this car can achieve.
The Centenario is the complete package. That wondrous engine sits in a monocoque chassis made from carbon fiber, helping the Centenario achieve a low curb weight of 3,351 pounds. That not only helps the Centenario achieve a good power-to-weight ratio, but also impressive torsional stiffness for improved handling. All of the bodywork was also crafted with aerodynamics in mind with an emphasis on increasing downforce without upping drag.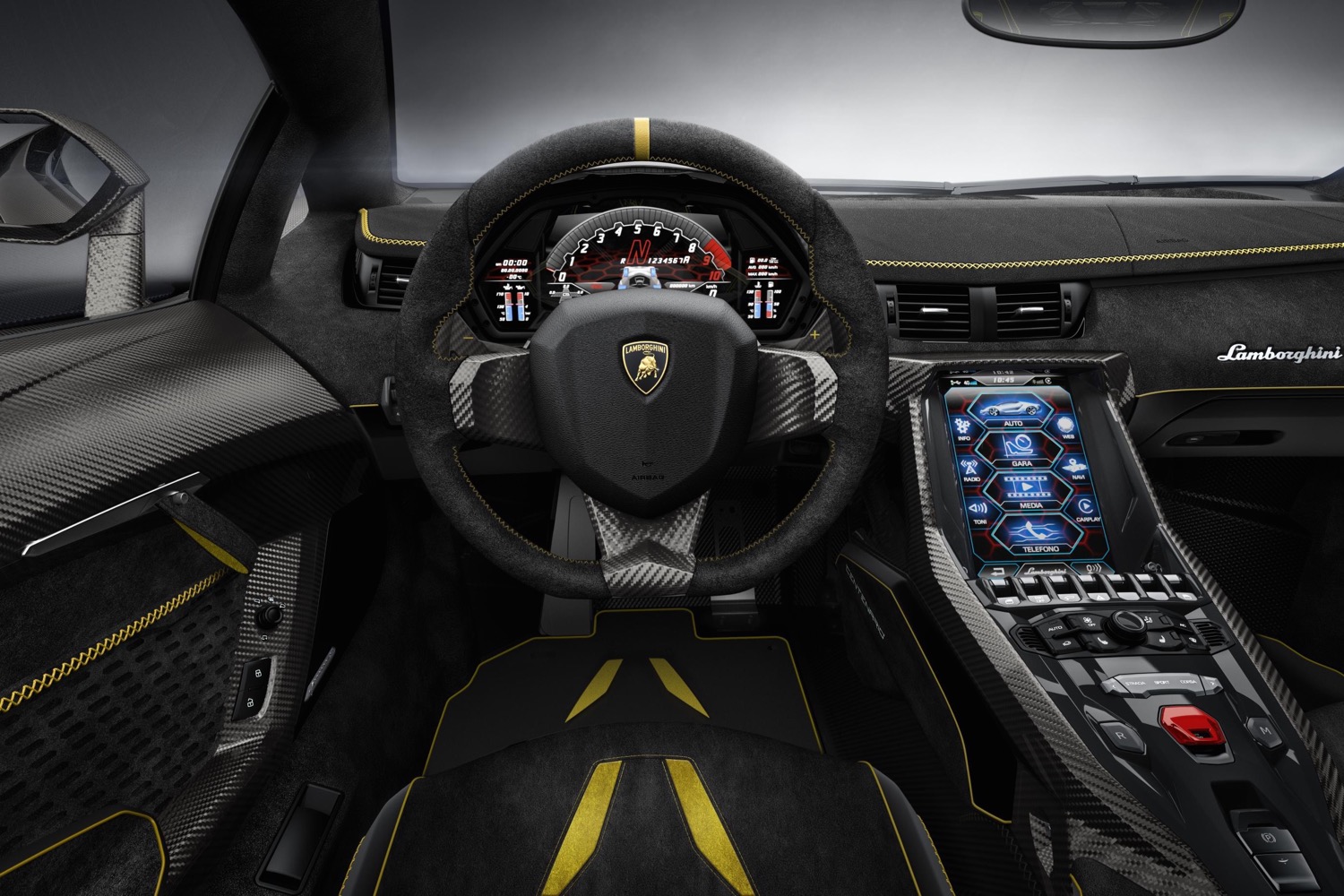 Like most other Lamborghini models, the Centenario uses all-wheel drive to get its copious power to the ground, and provide a safety net for drivers. But in addition to all-wheel drive, the Centenario also features four-wheel steering. At low speeds, the rear wheels' steer in the opposite direction of the front to improve agility, and in the same direction as the front wheels at higher speeds to increase stability.
The steering system, along with settings for the suspension, adaptive electric steering, and transmission, can be adjusted with three driving modes: Strada, Sport, and Corsa.
Features
The Lamborghini Centenario is built as either a two-door coupe or convertible, with production limited to 20 copies of each. When the coupe was unveiled at the 2016 Geneva Motor Show, Lamborghini quoted a ballpark price of 1.75 million euros ($1.9 million), and all of them are, unfortunately, sold out at this point.
Some of the limited-edition car's features include navigation, a 10.1-inch touchscreen infotainment system, Apple CarPlay® smartphone connectivity, and two internal cameras that can record the driver's reaction while pushing the Centenario to its limits. Lamborghini will also offer owners numerous customization options through its Ad Personam program.
Design
Like any other Lamborghini, the Centenario makes a statement with its design. That wasn't an easy task, as Lamborghini's existing models are already pretty stylish. The Centenario takes things to a whole new level, though, adapting signature Lambo styling cues with some elements that seem to be taken straight from race cars.
While it looks striking, Lamborghini says the Centenario's design is a case of form following function. Every detail is meant to help aerodynamics in some way. The vents on the front hood, for example, are used to exhaust air in order to increase downforce on the front axle. The Centenario is also equipped with a full array of aerodynamic aids, including a front splitter, rear diffuser, and adjustable rear spoiler.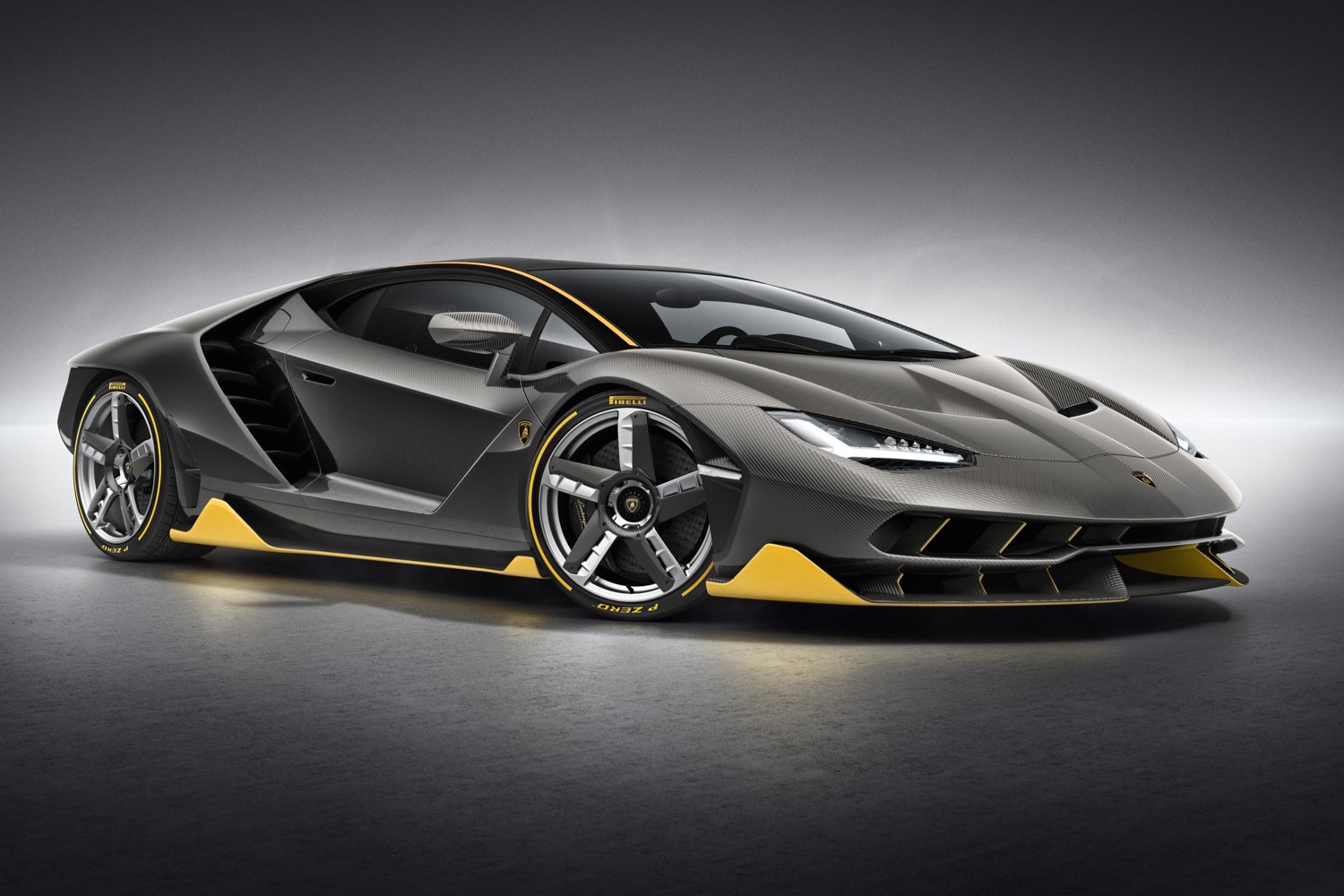 The Centenario also features some styling cues that tie it to other Lamborghinis past and present, such as the irregular wheel arches that house staggered (20-inch front, 21-inch rear) wheels. Y-shaped taillights appear suspended in midair above the rear of the car, making room for the dramatic vertical slats that form part of the rear diffuser, and also create channels for exhausting air from the engine compartment.
The interior features carbon fiber sports seats, door panels trimmed in carbon fiber and Alcantara, and spiffy yellow accent stitching that runs across the steering wheel, sun visors, and rocker covers. The 10.1-inch touchscreen is mounted inclined on the center console, making it easier to reach from the driver's seat. Lamborghini will also give owners the opportunity to customize the interior to their own specifications.
Safety
Lamborghini did not detail safety equipment for the Centenario, but it should include basics like anti-lock brakes, stability and traction controls, and a full complement of airbags.
Verdict
The Lamborghini Centenario resets the bar for extreme supercars and would make Ferruccio Lamborghini proud.
While the Centenario may be sold out, Velocity Honolulu has a fine selection of Lamborghini models to choose from. Conveniently browse our selection online, then visit us at 888 Kapiolani Blvd., Honolulu, HI 96813 to arrange a test drive.
Image: Lamborghini