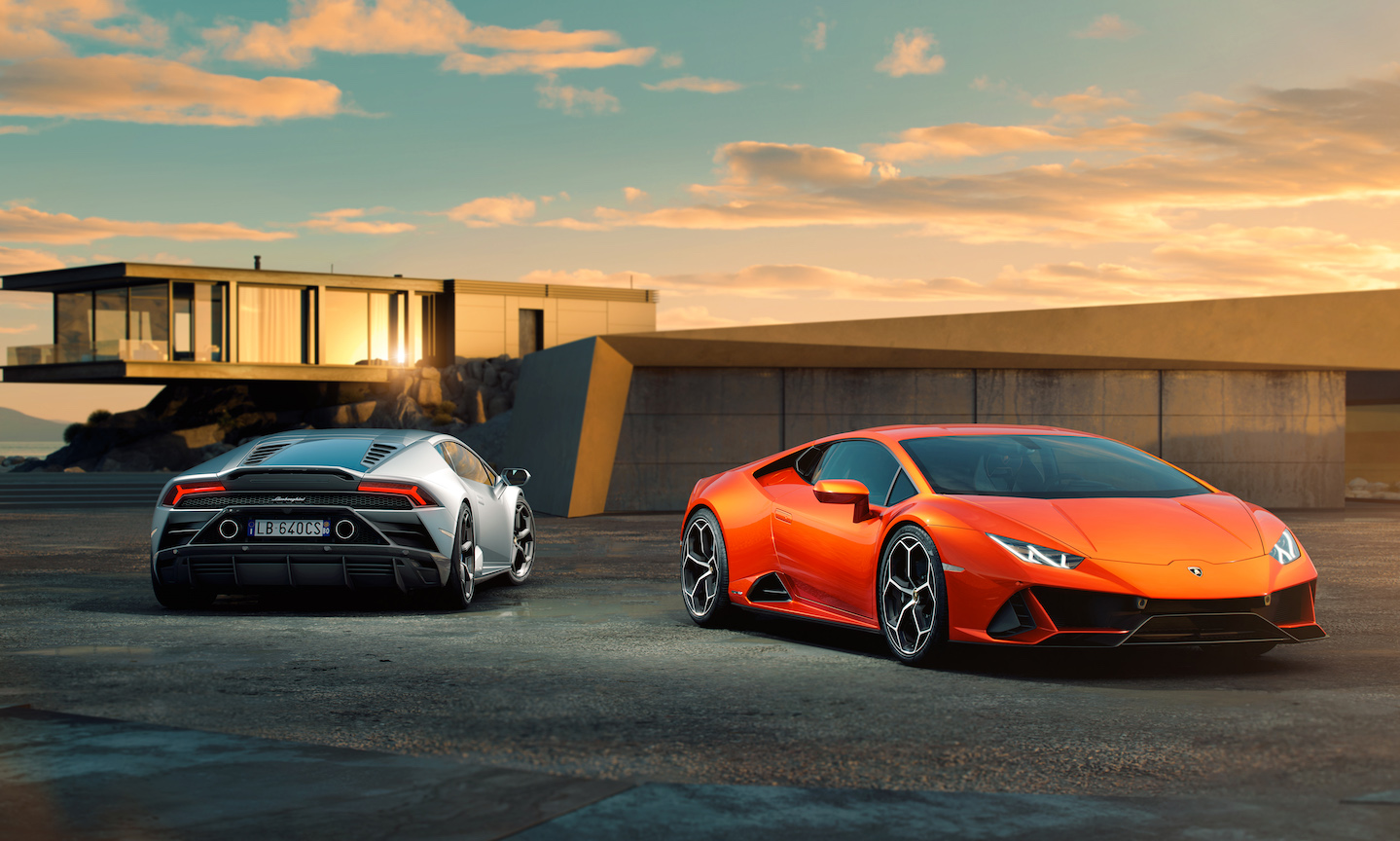 Touting the 5.2-liter, naturally-aspirated V10 engine that is also found in the Huracán Performante, the EVO is a true evolution of the Huracán nameplate. With 640 horsepower, this supercar rockets from 0-60 mph in less than 2.9 seconds. However, the EVO's power output is only the beginning of how this new Lamborghini is taking the brand to the next level.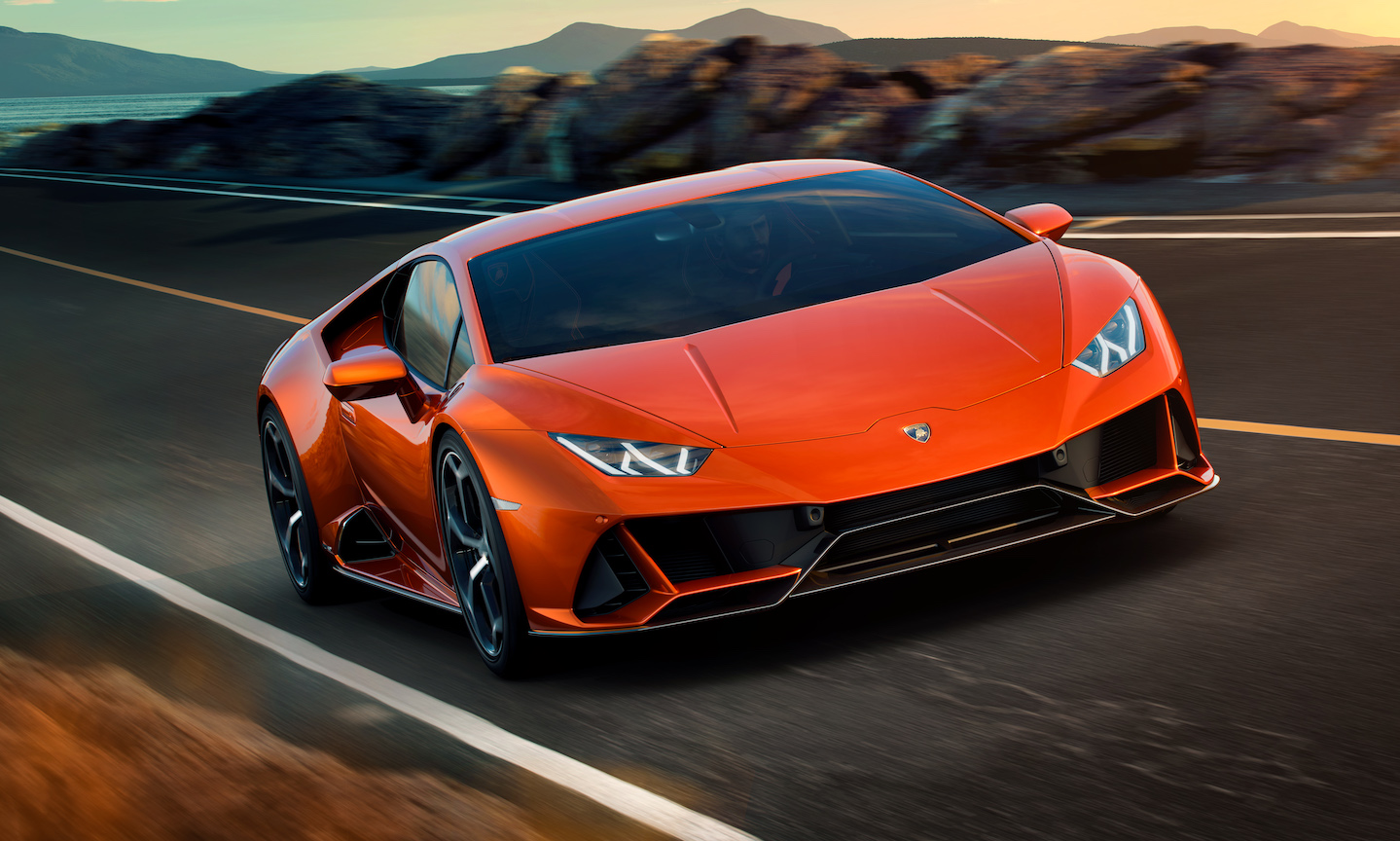 Incorporating new Lamborghini rear-wheel steering and torque vectoring, all four wheels are under the complete control of the driver. Lamborghini Dinamica Veicolo Integrata (LDVI), the processing unit that controls the car's dynamic behavior, brings these features together with an enhanced Lamborghini Piattaforma Inerziale (LPI) and Enhanced Lamborghini Dynamic Steering (LDS) to create an unparalleled driving experience. Better stability, high-speed cornering, low-speed agility, and traction translate into a more refined, yet aggressive drivability for the Huracán EVO.
On the outside, the design is quintessential Lamborghini, which has become synonymous with fluid and well-integrated aerodynamics. The new front bumper, front splitter, and wing provide exactly that. New wheels and side air intakes set the new Huracán EVO apart from its predecessors. The rear of the car pays homage to the car's racing heritage, offering aggressively-styled exhaust and an integrated, slotted spoiler. Aerodynamic efficiency continues under the Huracán EVO, where downforce is multiplied five times over the first Huracán.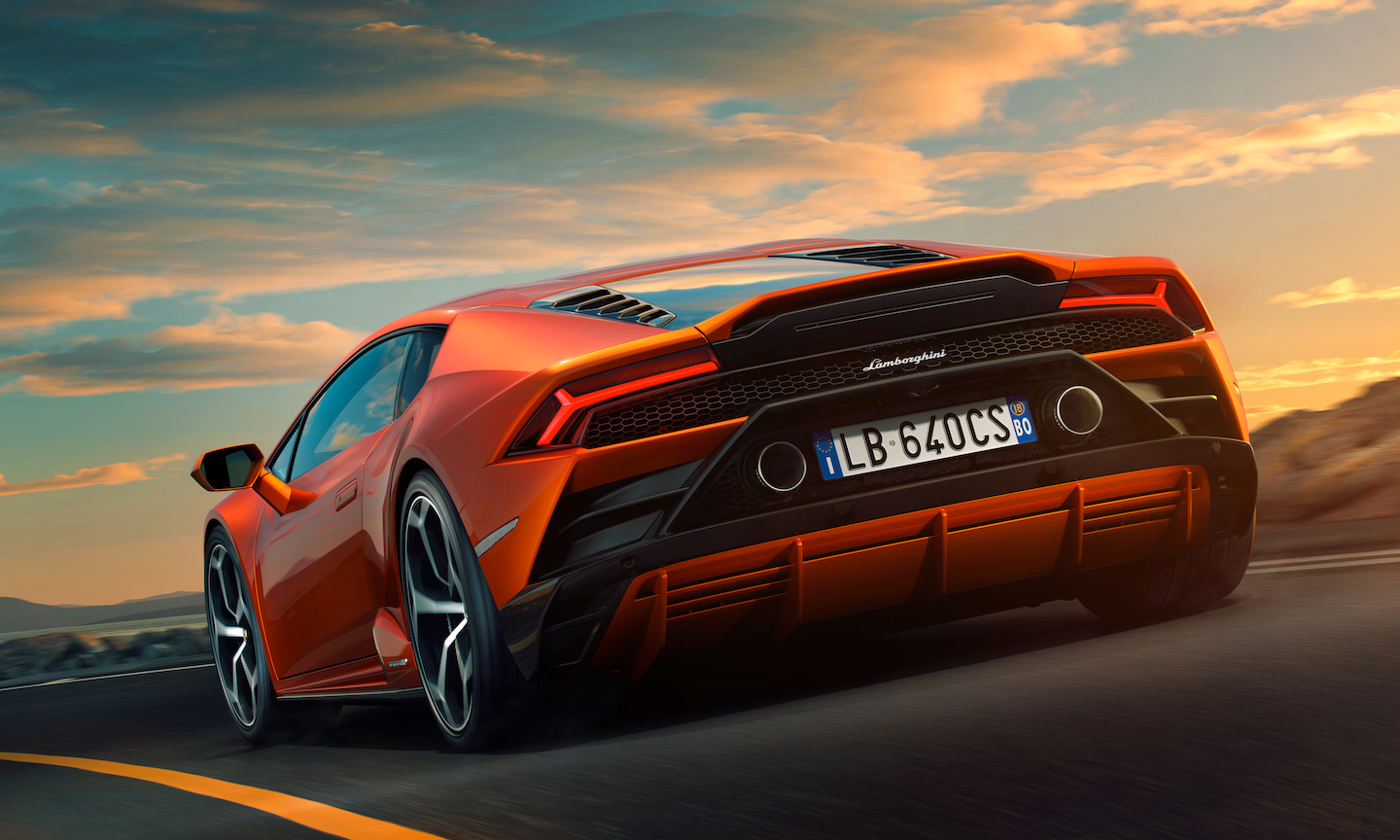 Inside, the technology doesn't stop. An 8.4-inch touchscreen with multi-finger gesture control offers the status of that advanced LDVI system, so you're always aware of every aspect of the car. Also controlled by that touchscreen are the seats, climate control, infotainment system, navigation features, and more. Apple CarPlay™, web radio, and a video player offer a multitude of options for entertainment—as well as all the comforts of a daily-driver—in a high-performance machine.
With the Lamborghini Ad Personam program, you can create the Lamborghini Huracán EVO of your dreams, choosing from interior materials like Alcantara®, leather, Carbon Forged Composites, and Lamborghini's patented Carbon Skin. Ambient lights, interior accents, and Style Packs further add custom touches that make this remarkable car even more unique.
For more information about the remarkable new Lamborghini Huracán EVO, and to be one of the first people to test drive this revolutionary beast, contact Velocity Honolulu today.
Image Credit: Lamborghini