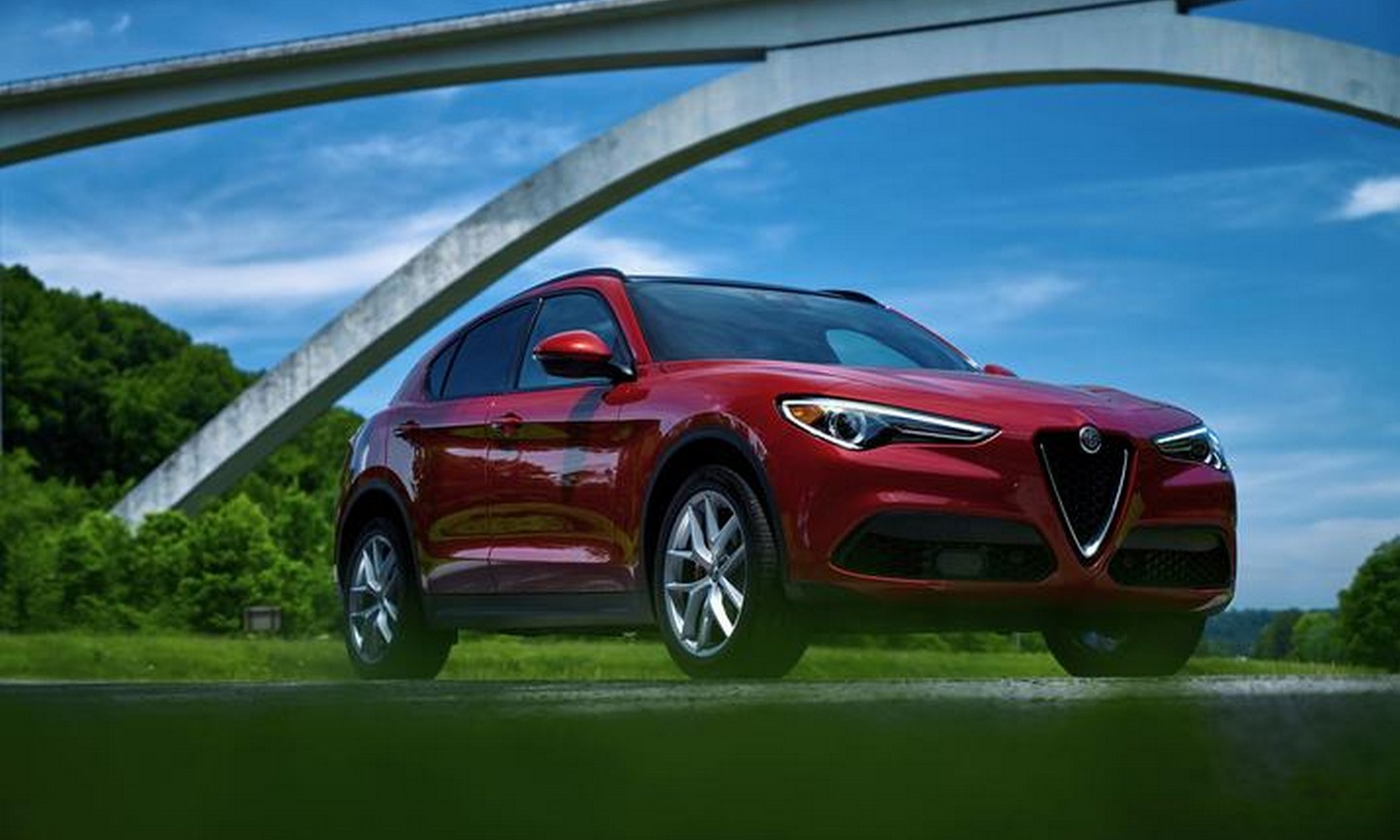 Overview
Crafted by artisans at the Cassino plant in Frosinone, Italy, the 2019 Alfa Romeo Stelvio is a sporty SUV that competes with the likes of the Lexus RX and BMW X3, but offers a uniquely Italian take that sets it apart from the crowd. Starting at $40,195,* the base Stelvio is an affordable option that delivers a luxurious experience with standard leather upholstery, selectable drive modes, a rearview camera, and more. The Stelvio Ti adds even more luxury notes, like a heated steering wheel, wood interior trim, an 8.8-inch display, and other features, while the range-topping Stelvio Quadrifoglio delivers the ultimate in comfort and sheer driving bliss.
The Perfect Ride for…
Drivers with an eye for head-turning style and performance. The Stelvio embodies the spirit of the twisting European mountain road for which it's named (the Stelvio Pass in South Tyrol, Italy) with its eye-catching design, impressive performance, and a variety of cutting-edge driver convenience features. This is a driver's SUV, one that emphasizes capability and responsiveness over gaudy frills. That means it's not for everyone, which makes it all the more exceptional.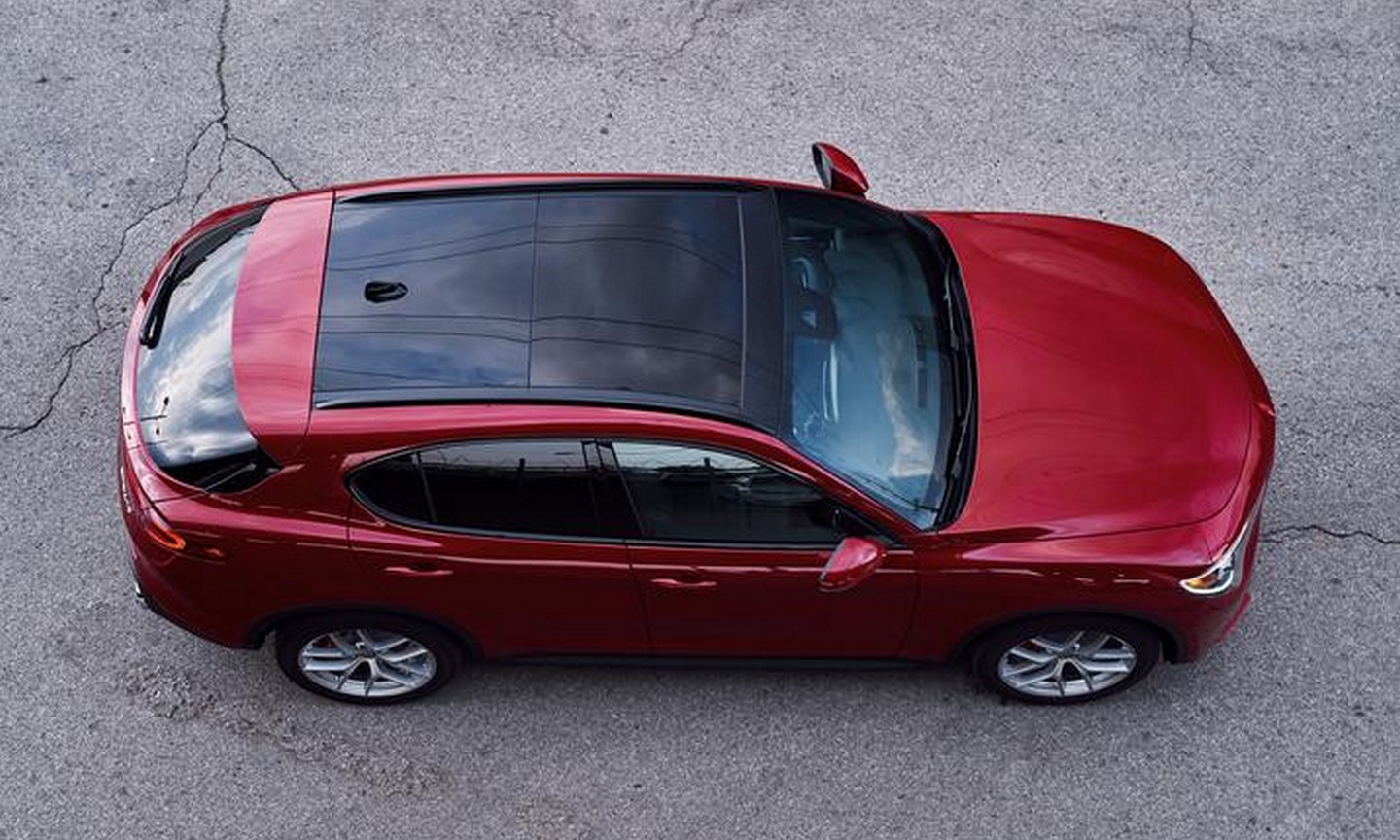 Drive & Handling
The 2019 Alfa Romeo Stelvio offers the choice of two powertrains, each of which is optimized to provide the perfect balance between performance and economy. The Stelvio and Stelvio Ti get a turbocharged 2.0-liter four-cylinder engine with an eight-speed automatic transmission and rear-wheel drive. This engine generates 280 horsepower and 306 pound-feet of torque and is rated at 24 mpg combined (22 mpg city, 28 mpg highway).** With a top speed of 144 mph and a 0 to 60 time of just 5.4 seconds, you're not sacrificing anything but dust in your rear-view mirror.
The Stelvio Quadrifoglio, meanwhile, is fitted with a 2.9-liter twin-turbo V6 with a best-in-class 505 horsepower and a segment-leading 443 pound-feet of torque. Thanks to a stiffer suspension and performance-based tires, the Quadrifoglio reaches a top speed of 176 mph and a face-melting 0 to 60 time of 3.6 seconds—that's performance car capability. The innovative Q4 all-wheel-drive system in the Quadrifoglio means you'll enjoy incredible grip on the road at high speeds, and you will get those high speeds. Want proof? The Stelvio Quadrifoglio posted the best-ever lap time of a production SUV at the infamous Nurburgring in Germany in just 7 minutes 51.7 seconds, which means it's officially the fastest production SUV in the world. Be impressed.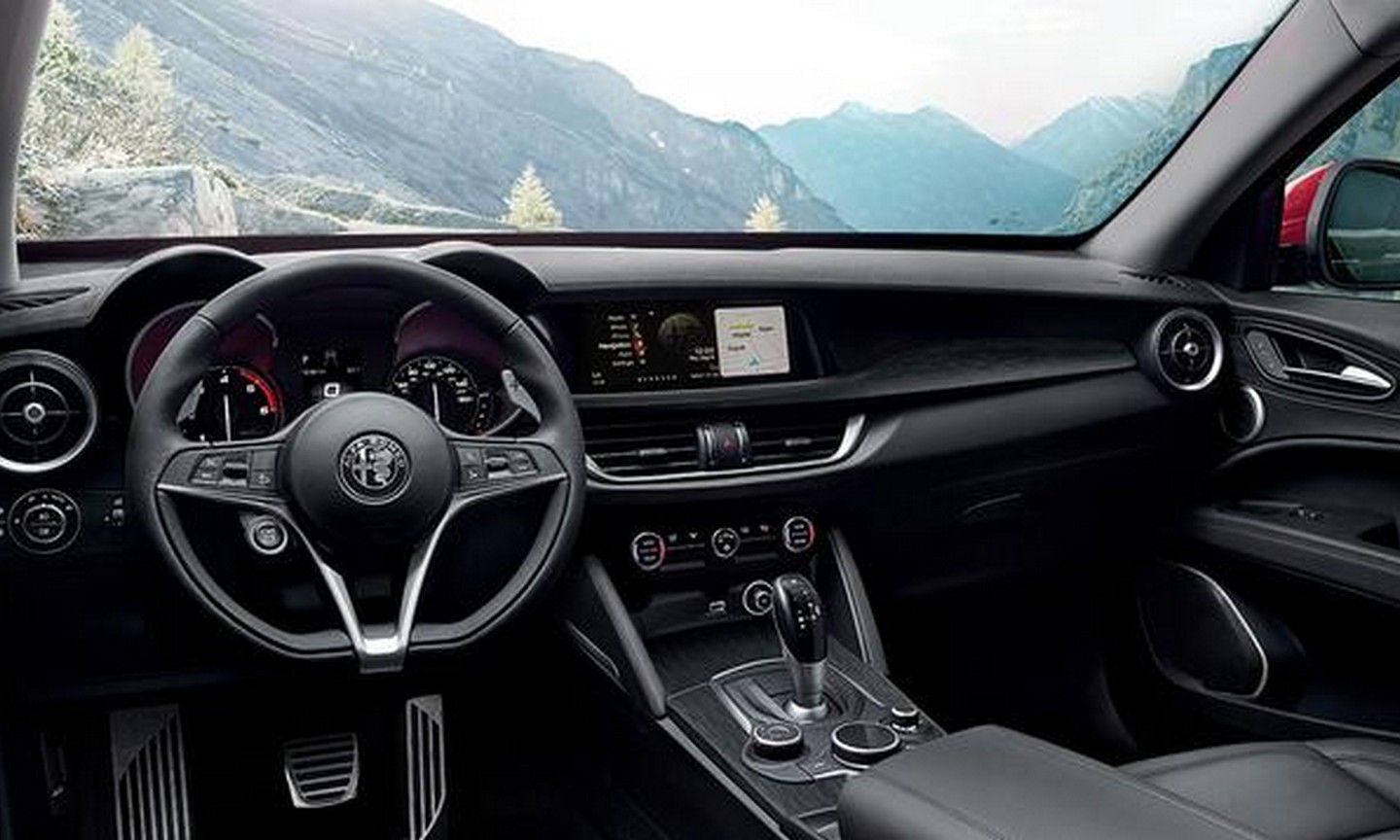 Key Features
Alfa DNA Drive Mode Selector System
The three modes of Alfa DNA on the Stelvio allow you to customize your vehicle experience at will. With a spin of the dial, you can choose from Dynamic, Natural, or Advanced Efficiency modes to adjust throttle response, traction control, and more. The result? A perfectly tailored driving experience that's uniquely you. Plus, this year's Stelvio Quadrifoglio adds a fourth Race mode to the dial, just waiting for you to turn it up to eleven.
Stelvio Sport Package
The Stelvio already feels like no other SUV on the roads, and the available Sport Appearance Package widens the gap even further. The package enhances the Stelvio's performance profile with updates including 19-inch five-hole aluminum wheels with all-season touring tires, gloss black window surrounds and black roof rails, leather-wrapped steering wheel with push-button start, aluminum paddle shifters, and more.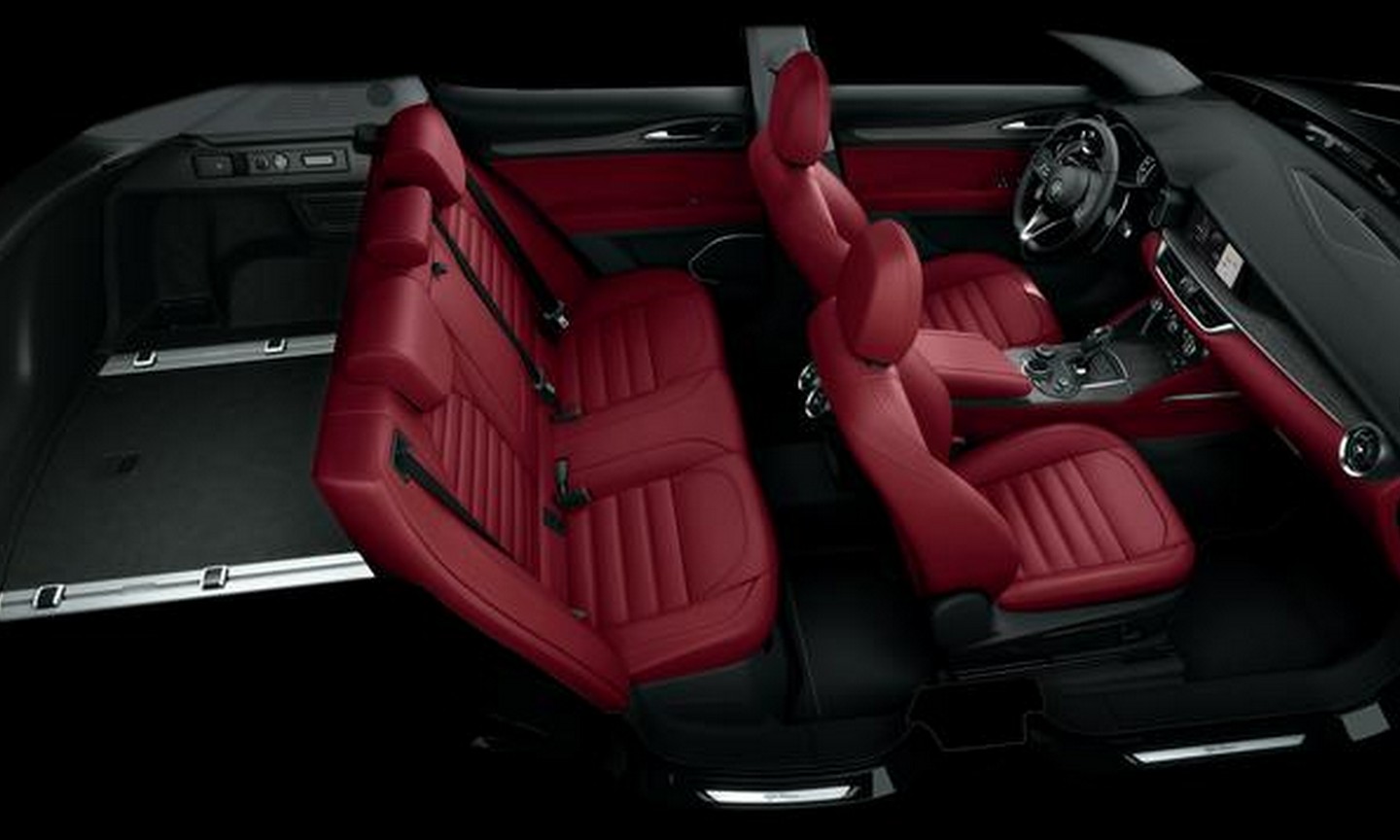 Alternative Options
If you can't see yourself behind the wheel of an SUV—even one with the Alfa Romeo nameplate on it—the automaker also offers two more traditional luxury sport options. The Alfa Romeo 4C Spider marked the return of Alfa Romeo to these star-spangled shores when it debuted in 2015. There are several packages available to enhance your driving experience, including the luxury-focused Convenience package, the Track performance package, and the Carbon Fiber Interior Trim option. The Alfa Romeo Giulia is a sports sedan built for gearheads with dramatic styling, a poised chassis, and a distinct driver focus. The special Quadrifoglio model also packs a Ferrari-developed engine.
* MSRP excludes destination, taxes, title and registration fees. Starting at price refers to the base model, optional equipment not included. A more expensive model may be shown. Pricing and offers may change at any time without notification. Stelvio starting at price refers to the base model with Apple CarPlay and Android Auto included. To get full pricing details, see your dealer.
** EPA estimates. Your mileage will vary depending on driving habits and conditions.
Image Credit: Alfa Romeo