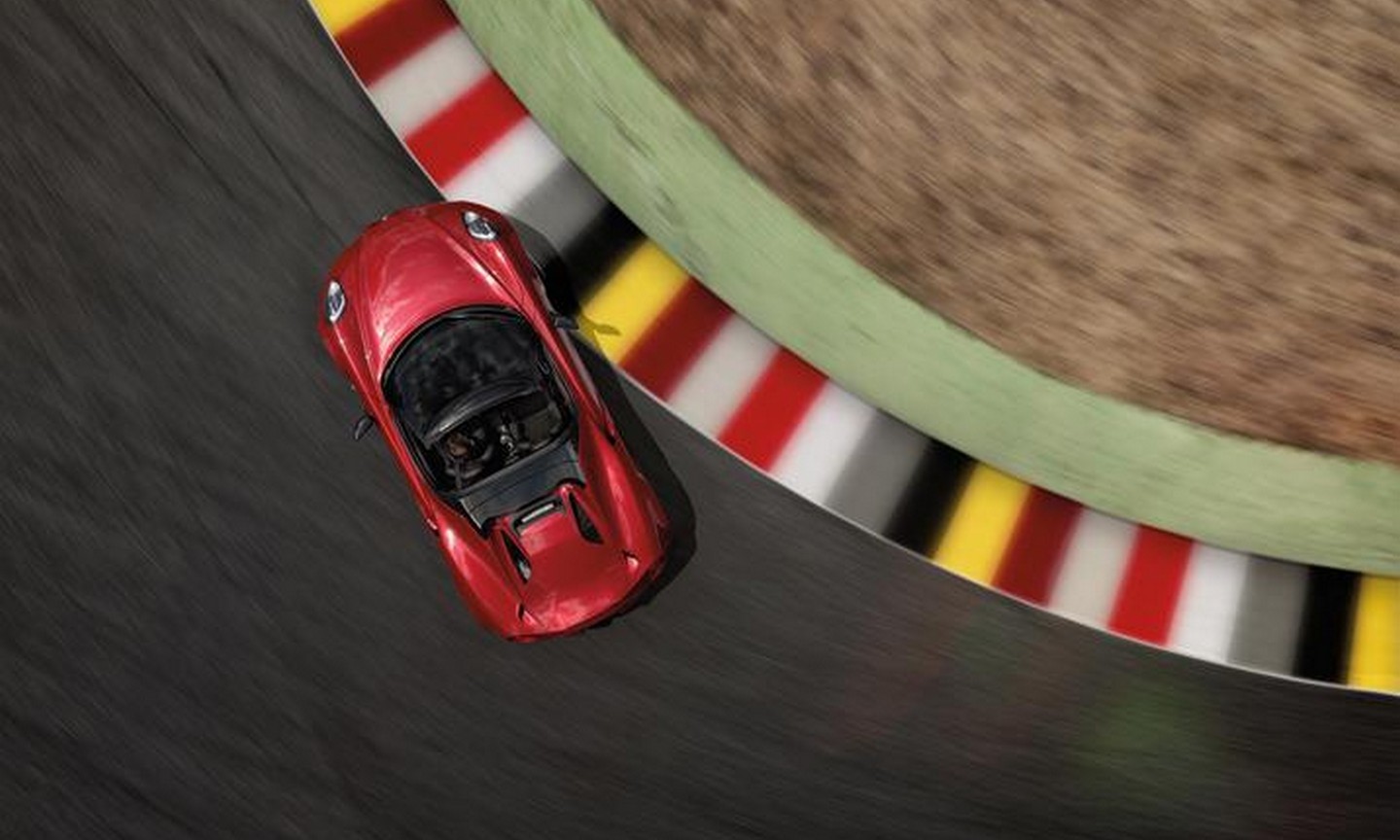 Overview
The 2019 Alfa Romeo 4C Spider climbs to the top of the roadster list, thanks to generations of progressive Italian style and engineering. When you're in need of a sportscar that makes no compromises, this work of art should be the first and only model you check off your list.
The Perfect Ride for…
Adventurous drivers looking to spice up their commutes, or those who simply want something to toy around with on the weekend. The 4C Spider is a racing-inspired masterpiece with a capable turbocharged four-cylinder and a driver-focused design aesthetic.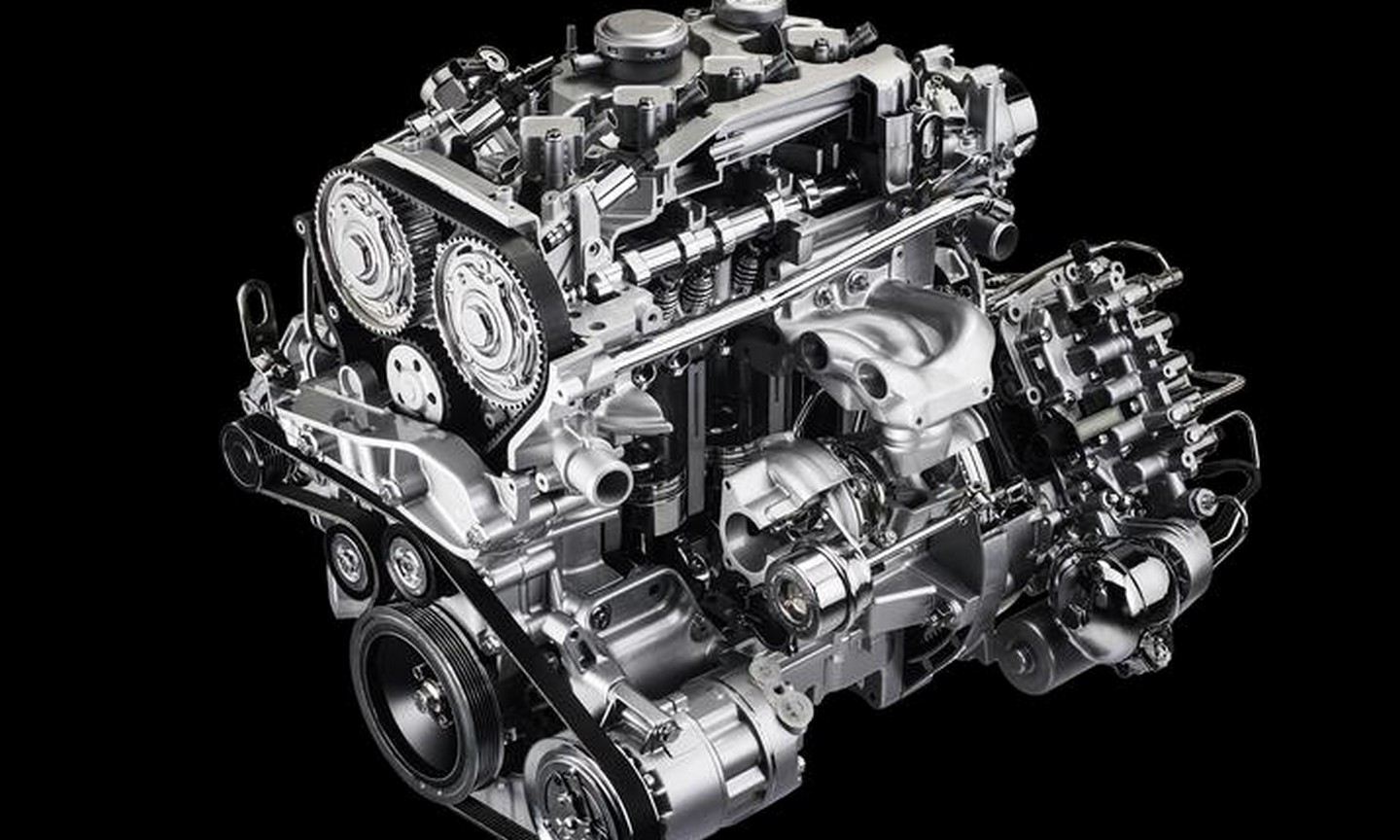 Drive & Handling
The 2019 Alfa Romeo 4C Spider is driven by a turbocharged 1750cc four-cylinder engine (pictured above) that produces 237 horsepower and 258 pound-feet of torque. Power is sent to the rear wheels via an automated dual-clutch transmission.
Without a traditional clutch pedal, the 4C Spider drives very much like a regular automatic—only with exceptionally quick shifts and more direct throttle control. While it's not your standard three-pedal makeup, the dual-clutch design functions supremely well. And much of the Spider's riveting character is owed to it.
It also sips fuel with surprising efficiency. The 4C Spider earns an EPA-estimated fuel economy rating of 28 mpg combined (24 city/34 highway).**
That's merely one aspect of the Spider's phenomenal spec sheet of goodies, though. As a mid-engine sports car, the 4C Spider benefits from the engine being placed—you guessed it—smack dab in the middle. Hence, the 4C enjoys better weight distribution and an improved center of gravity over a traditionally front- or rear-mounted engine. And because there is no second row of seating, the Spider's mid-engine layout never impedes upon functionality.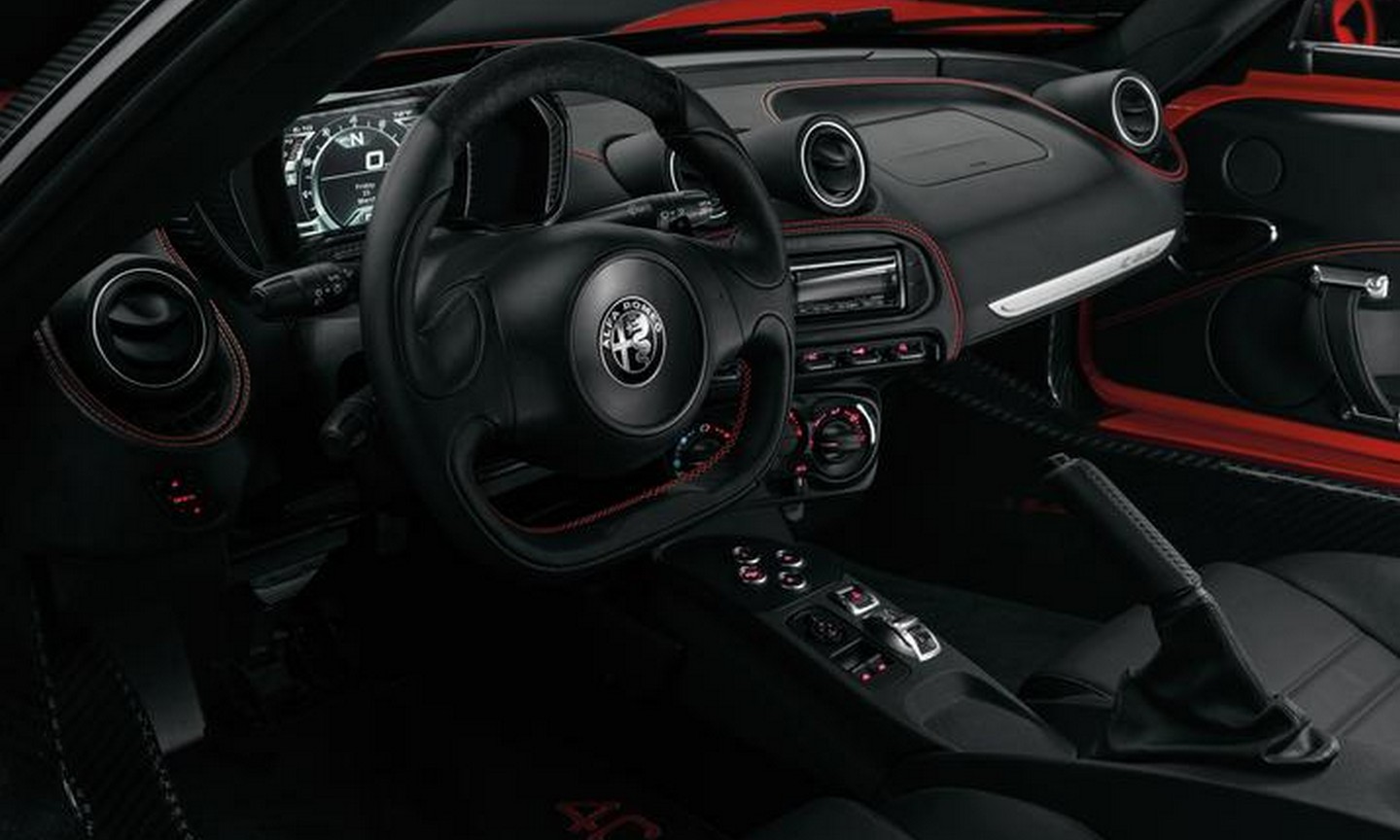 Key Features
Alfa DNA Pro Drive Mode Selector
The four modes of Alfa DNA allow you to customize your vehicle experience at will. Choose from Dynamic, Natural, All-Weather, or Race modes. Each mode adjusts the throttle response, traction control, and more for a perfectly tailored driving experience.
Carbon Fiber Grace
Alfa Romeo engineers practically live on the track, and that dedication pays off with meticulous innovations throughout the Spider's super light body. Thanks to a state-of-the-art Formula 1-inspired carbon fiber monocoque chassis, as well as other carbon fiber additions like side-view mirrors, side vents, and exhaust ports, this little speed demon weighs less than 2,500 lbs and offers an impressive power-to-weight ratio of 10.4. What does that mean in English? It means the Spider can lift off from 0-60 mph in 4.1 seconds with a top speed of 160 mph.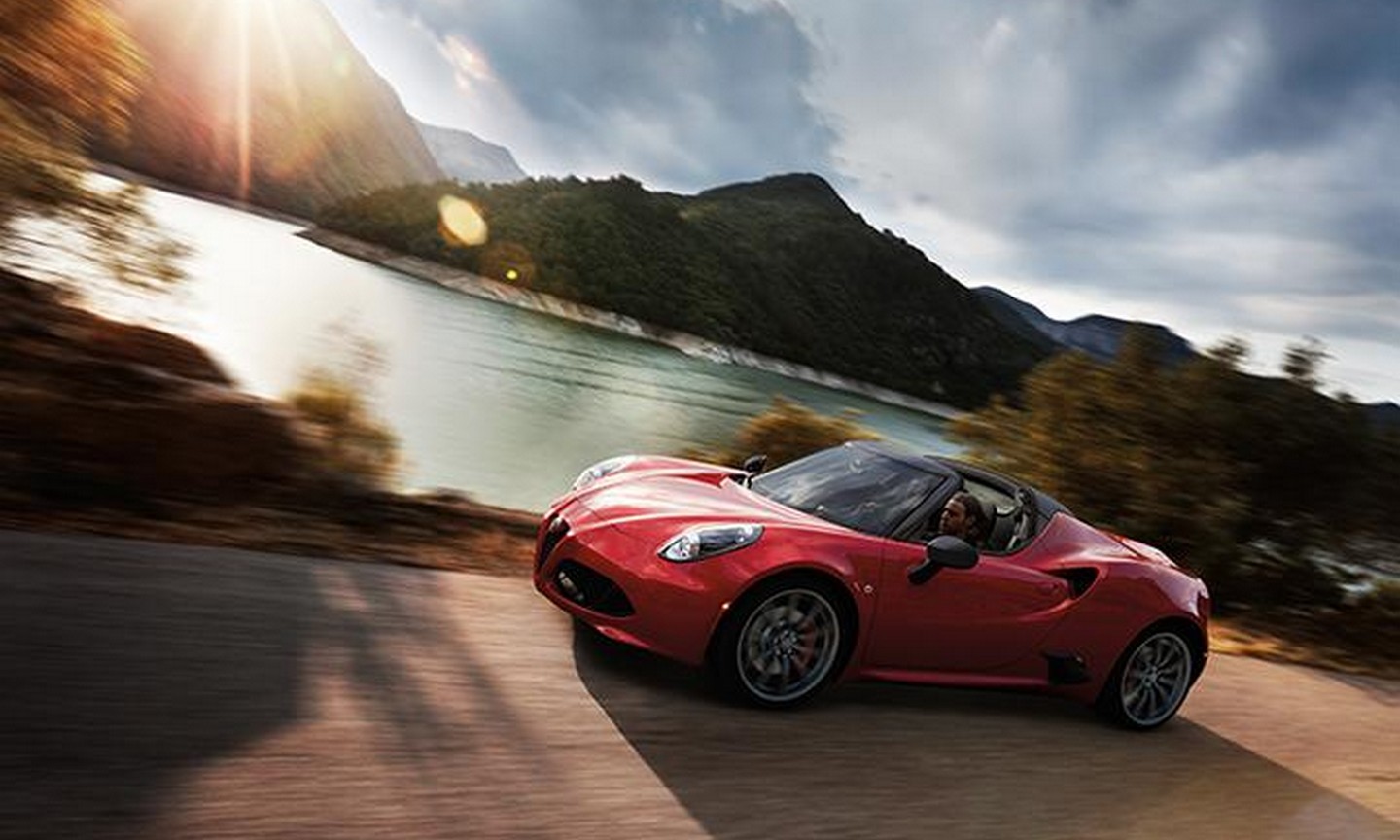 Alternative Options
For a more sedan adventure, consider the Alfa Romeo Giulia. With dramatic styling, a poised chassis, and an available Ferrari-developed engine, the Giulia is the sports sedan gearheads have been waiting for. If you still have a need for speed but also a need for utility, the Alfa Romeo Stelvio offers the versatility of a luxury SUV with the performance of a supercar. The Stelvio Quadrifoglio recently set the record for the fastest production SUV at the legendary Nürburgring in Germany.
* EPA estimates. Your mileage will vary depending on driving habits and conditions
Image Credit: Alfa Romeo